Our Device is very similar to a standard R/C receiver except it uses an Android phone or tablet as the controller. It
outputs a DCC stream to control standard NMRA compliant decoders and can also control two R/C type servos for the front and rear couplers.
By using our BlueDCC receiver and our DCC Amplifier you can control a standard Large Scale DCC decoder using Battery Power and your Android Phone. No other controller or track wiring is needed. You don't need a computer or a Wifi network, the app directly controls our board using Bluetooth. Most decoders should work but we have specifically tested with the SoundTraxx Decoders, the TCSWow and the QSI Titan Large Scale Decoders. Smaller decoders like the 2Amp Economi Diesel and Steam Decoders will work for single truck locos and rail cars.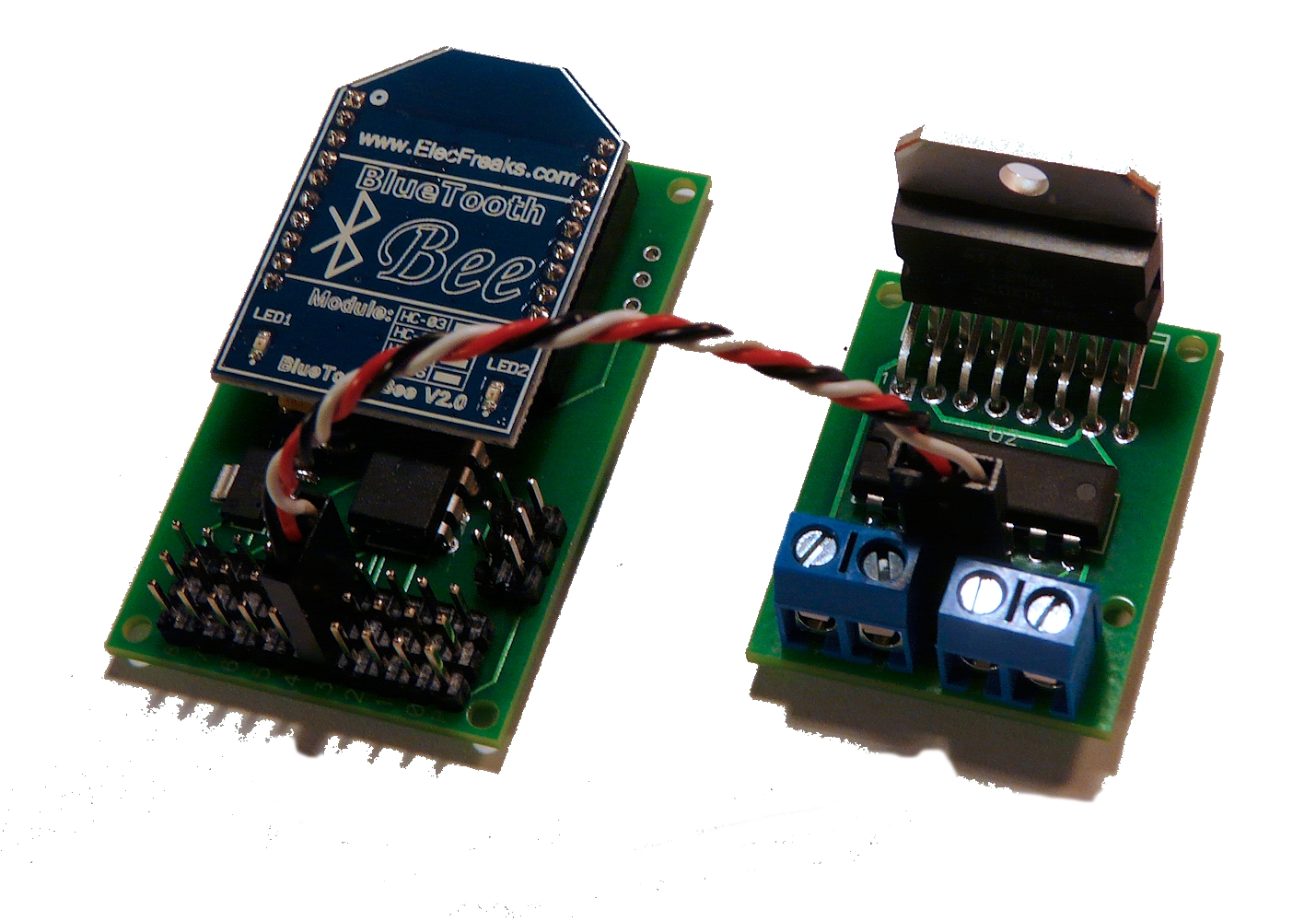 This video shows the install of the board in an Aristocraft U25B. It's driving a TSU-4400 Soundtraxx 4Amp Decoder.
This video shows it out on the layout.